Cloud Based Law Practice Management Technology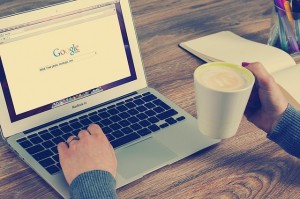 Cloud based law practice management in cloud computing is the latest innovation provided by NexStep in changing traditional law practice to a more modern law practice using management free technology which will bring you more advantages as a lawyer.
One of the true advantages this cloud technology brings is helping lawyers in accessing their law firm anytime and anywhere. Managing your law firm will no longer require you to be bound in office with stacks of paper like the traditional lawyer does. It will give you free access to a more flexible mobility, and save you from working in office on weekends.
Imagine this scenario. It's Friday night and you just got home. It was a long week at the office—stuff happens in offices. The case you thought would settle on Wednesday broke down on Thursday, and Friday was even less promising. But the weekend is here! Starts now!
Ominously, the little red light on your home office-phone is blinking. Your legal assistant's end-of-the-week voice is depressing. As she was leaving the office an hour ago, a man in a turtle suit dropped off a revised settlement agreement that your so called friend on the other side of the bargaining table said was dead. Cheerily, she says she just wanted me to know and "be sure to have a nice weekend."
Free Access to Law Firm in The Cloud
Translation, you'll have to trudge back downtown and deal with it tomorrow morning. If you use NexStep's management free technology system, you will have access to keep all your data virtually in the cloud and having your law firm in the cloud access will maximize your mobility. Meanwhile, your legal assistant would have digitized the revised settlement draft on her way out of the office, posted it on NexStep, and you'd be reading it now on your laptop at home.
Office free technology means logging in to your NexStep cloud based network from home, reading the settlement document, modifying it, saving the changes, and emailing it back to those turtles on the other side. Office free technology means doing all this remotely, securely, inexpensively, and from anywhere BUT the downtown office.